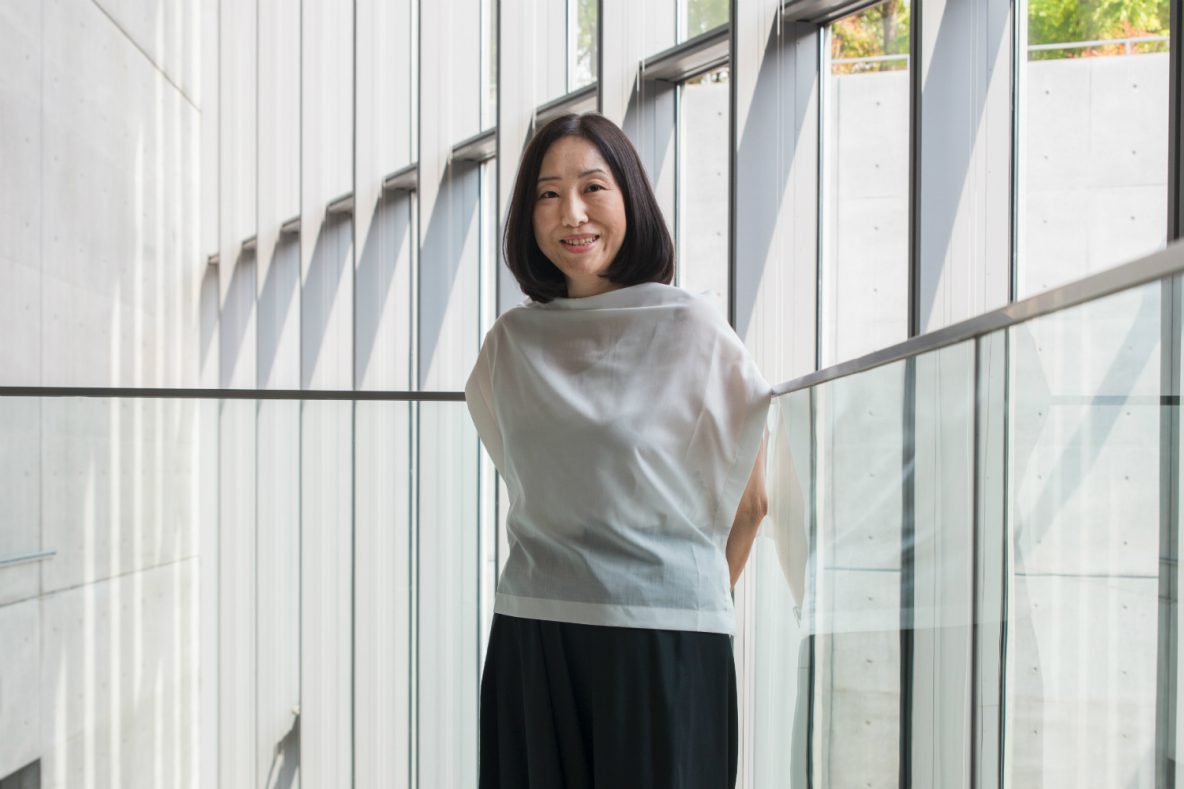 "What keeps every exhibition interesting is that each has its own methodology. There are never any prepared answers. There are never any rules."
---
Noriko Kawakami

Associate director
21_21 Design Sight
Don't go thinking that 21_21 is a museum. It can't be, because it is without permanent collection. But then, neither is it a gallery – its expansive mission is bigger than that. How, then, to explain it?
"Most museum and art gallery directors come from the curatorial side," explains Associate Director Noriko Kawakami. "What's so special about 21_21 Design Sight is that the directors are all working designers."
They are, in fact, more than that – they are three of the biggest names in the Japanese creative industry: graphic designer Taku Satoh, industrial designer Naoto Fukasawa, and fashion designer Issey Miyake, who has been the project's driving force from the start.
"Another reason we're different from an art gallery is that we exhibit familiar things from everyday life," says Kawakami. "But we want to show their beauty and emotion."
During the first half of 2014, Satoh and anthropologist Shinichi Takemura co-directed an exhibition titled 'Kome: The Art of Rice', which explored how the humble grain has enriched Japan's design traditions as well as its diet. A previous exhibition curated by Satoh investigated water, while another by Fukusawa was named 'Chocolate'.
One of Miyake's motivations has been that, despite its cultural affinity for beautiful and functional things, Japan has no official museum of design – although he never intended for 21_21 Design Sight to become that institution. His is a more modest goal, formulated with the help of late sculptor Isamu Nogichi, architect Tadao Ando, and several others: to create a space where people can experience good design and understand its transformative possibilities.
Ando and Miyake collaborated on the structure of the building using the latter's concept for making garments from a single piece of unbroken thread. Approaching the building through the surrounding gardens, visitors catch sight of two massive triangular roofs at ground level, each made from giant sheets of folded steel.
Beyond the entrance, the exhibition rooms are subterranean and surround a sunken courtyard framed by large windows. On sunny days dramatic shadows move slowly across the cavernous space.
Kawakami and the three directors meet monthly to brainstorm ideas and choose a curator for each show. For everyone involved, an open mind is imperative: while assisting Satoh in the preparations for 'Water', Kawakami says she worked with a scuba diver, an astronomer, a biologist, and other unlikely professionals.
"What keeps every exhibition interesting is that each has its own methodology," she says. "There are never any prepared answers. There are never any rules."
TIPS & RESERVATION INFO
Find 21_21 Design Sight within the Tokyo Midtown development's garden – its closest station is Roppongi, but it can be sought from Nogizaka (Chiyoda line). Most Japanese museums and galleries shut on Mondays; but not so 21_21 Design Sight, which is still and silent instead on Tuesdays. General admission is 1,100 yen.
ACCESS DETAILS
9-7-6 Akasaka, Minato-ku
---
DIRECTIONS
---