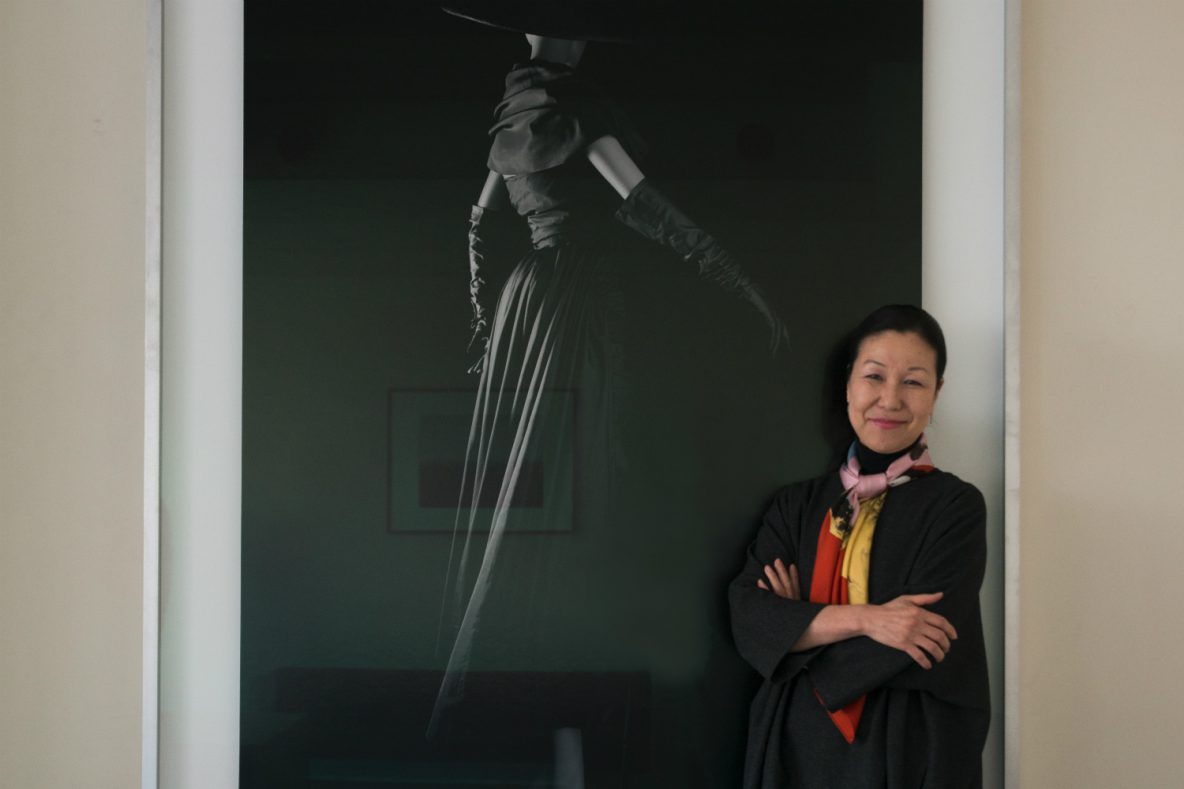 "I'm happy to remain this size, with my existing team, loving the artists and loving their art."
---
Atsuko Koyanagi

Owner
Gallery Koyanagi
Ask Atsuko Koyanagi what she likes most about being an art dealer and gallery owner and she doesn't bat an eyelid: "The artists," she says. "I don't want to work for the market. I want to work for the artists and establish a close, lasting relationship with them. That has always been my passion and motivation."
Indeed it has. She now counts over 20 years of friendship and representation with the likes of Marlene Dumas and Olafur Eliasson – not to mention the photographer Hiroshi Sugimoto, who is also her partner in life.
"I learned so much about the depth and spirit of art from them," says Koyanagi, before recalling how she met Dumas at Art Basel in 1992. "Marlene had a daughter and had drawn many girls' faces, but she became very interested in the faces of beautiful Japanese boys – girlish boys," recalls Koyanagi. "She sent me 52 drawings of Asian faces in the late 1990s, and that was our first show together."
Koyanagi's gallery occupies the eighth floor of an office building in Tokyo's upscale Ginza district, once the heart of Tokyo's art scene. Skyrocketing rents pushed many of her cohorts out, but she stayed because this was her family's land. Her father was the fifth-generation owner of a ceramics shop, and she grew up in a house that stood here until it was razed during the property boom of the mid-1980s.
Koyanagi's first gallery, too, was a space for ceramics located on the ninth floor of the same office building. She moved down a floor when she switched to contemporary art in 1995 – an exhibition of photography by Sugimoto, at the time better known in the United States than in his native Japan, was her inaugural show.
"The timing seemed right to find him an art gallery in Tokyo, but no one was interested," she says with a laugh. "Japan is often behind the times. So I decided to do it myself."
Minimalist in design, with exposed concrete columns and beams, the gallery is deliberately functional. But the unassuming walls have hosted an astonishing roster of artists, not least among them Eliasson, whose work once filled the Turbine Hall of London's Tate Modern. Scrolls made by Christian Marclay have hung here; the sound installations of Ryoji Ikeda have filled the air.
Unsurprisingly, considering who her partner is, Koyanagi is especially interested in photographers: Hellen van Meene, Thomas Ruff, and her close friend Sophie Calle, to name just a few. Koyanagi and Calle travelled together around Japan while the latter was getting over the end of a relationship and the photographs Calle took on that journey contributed to one of her most celebrated works, Exquisite Pain.
With 70 per cent of sales coming from abroad, Koyanagi has faced pressure to look for new markets overseas. But her heart says otherwise. "I'm happy to remain this size, with my existing team – loving the artists and loving their art," she says. "Anything else would be a distraction."
TIPS & RESERVATION INFO
Gallery Koyanagi's exhibition schedule can be found on its website, and between shows it's usually closed. The building it's housed in stands near the northern end of the main Chuo Dori Boulevard in Ginza; but you'll have to head around the building to seek out the gallery's entrance.
ACCESS DETAILS
8F 1-7-5 Ginza, Chuo-ku
---
DIRECTIONS
---