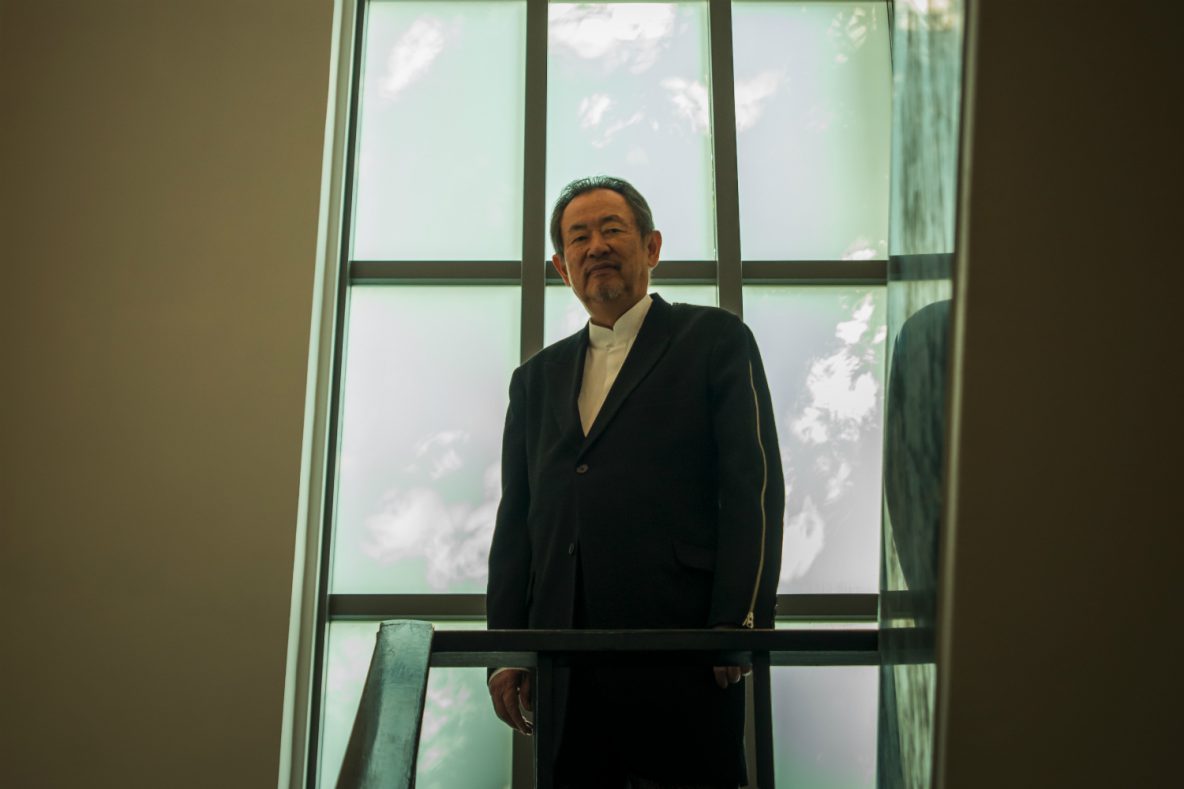 "I didn't know much at the start – I certainly wasn't an expert. But I was lucky to have people who believed in me."
---
Toshio Hara

Founder
Hara Museum
In the mid-1970s, around his 40th birthday, Toshio Hara left his business career and dove headlong into the world of art. It was a moment in which he suddenly 'woke up' – and he unhesitatingly calls this moment, which lead to him building a museum bearing his name, the most fortunate of his life. "My sensibility – my sense of aesthetics – had started to move, to grow," he says. "Everyone, I believe, has this ability. But we don't use it. It's sleeping."
Indeed, Hara's aesthetic sensibility awoke with a bell – the doorbell of his former family home, a beautiful modernist building in Tokyo's Shinagawa district that Hara turned into one of Japan's first private museums for contemporary art. For the first six years, visitors had to ring it to be let in. "That bell…it never stopped," Hara recalls. "We only had about five staff at the start, and everyone would take turns serving visitors tea and coffee at the café – I think I even served a few cups myself."
Coming from a wealthy family, Hara had opportunities to study and travel overseas, and his museum was inspired by the private art collections he visited in Europe, which felt so personal compared with the corporate-sponsored museums of Tokyo. Hara's great-grandfather, Rokuro Hara, was a powerful industrialist in the late 19th century. He was a builder of banks and railways, and a collector of poetry and calligraphy. Rokuro's son, Kunizo, built the family – and museum's – intriguing Le Corbusier-inspired home in 1938. The building survived spells as a U.S. occupation facility, an embassy, and a government residence. Then, for 23 years, it sat uninhabited.
With the opening of the Hara Museum, the house was occupied once more – this time by names including Robert Rauschenberg, Jasper Johns, and Roy Lichtenstein, all of which were among the patron's early finds. Hara travelled with Andy Warhol for several months and owns one of the artist's three 'Campbell's Tomato Soup Can' sculptures. Over nearly 40 years, Hara's collection has grown so large the founder says he's stopped counting how many pieces there are. He's even built an 'annex' museum in the mountains northwest of Tokyo to store and display more pieces, including the collection of his great-grandfather.
Private museums in Japan often hire well-known critics or scholars to build their collections because owners don't feel confident about selecting the works themselves. Even though Hara is quick to credit all the people who supported him, the success of his museum is the story of just one man – a man whose eyes were opened.
"I didn't know much at the start – I certainly wasn't an expert," Hara recalls. "But I was lucky to have people who believed in me. They encouraged me to make the final decision on which artworks and artists I liked. And I'm grateful to them. Because otherwise this would've been someone else's museum."
TIPS & RESERVATION INFO
Hara Museum is closed on Tuesdays and occasionally between exhibitions, but is also open late on Wednesdays. Technically Kita-Shinagawa is the closest station, but Osaki or Gotanda will be easier for most, despite resulting in a 15-minute walk or a 5-minute taxi ride.
ACCESS DETAILS
4-7-25 Kita-Shinagawa, Shinagawa-ku
---
DIRECTIONS
---