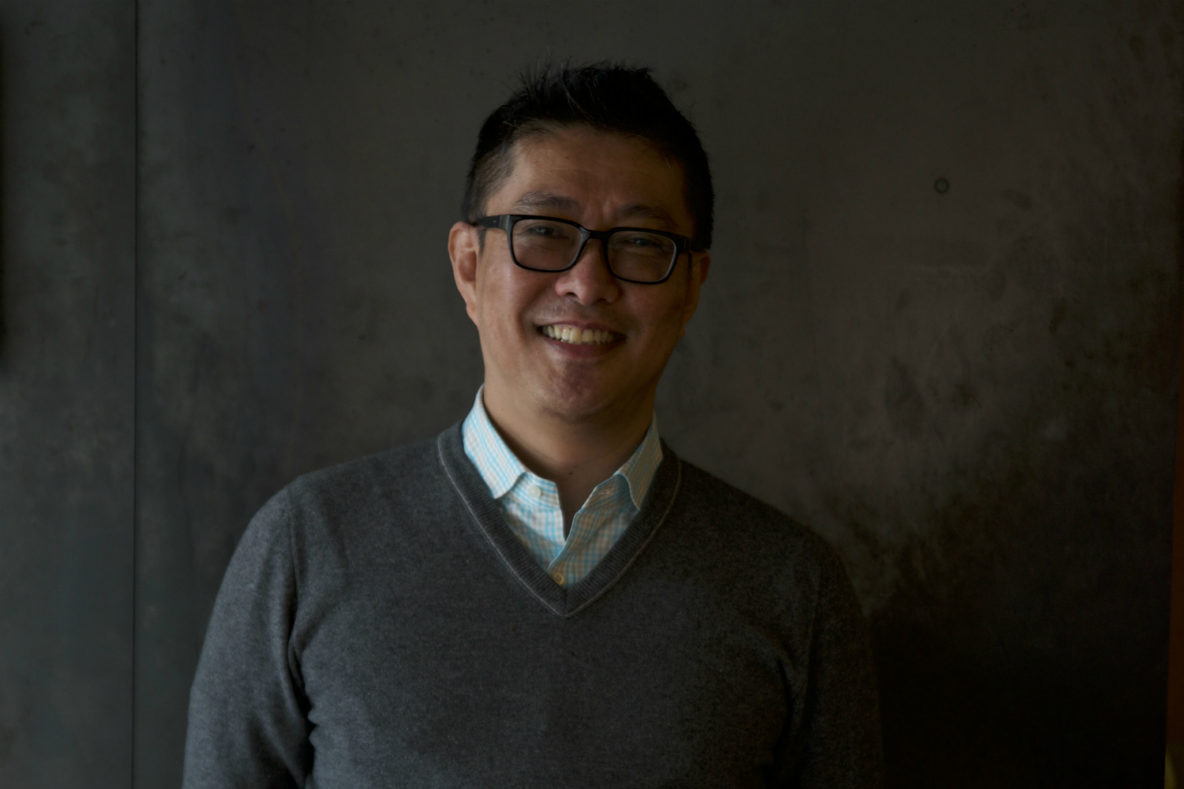 "It's flattering, it's overwhelming, it makes me remind myself every day to be thankful."
---
Koichi Kobari

Owner
Honmura-an
When Koichi Kobari abruptly closed his much-loved New York soba restaurant Honmura-an, food bloggers broke the news like they were announcing a death. But the Big Apple's loss was Tokyo's gain: Kobari now runs an equally successful restaurant in the heart of Roppongi.
Honmura-an New York was the first top-class soba restaurant outside Japan. Opened in 1991 and closed in 2007, it won the favour of SoHo locals, New York foodies, and a smattering of celebrities.
It wasn't the first time the Kobari family changed the history of soba cuisine. In the 1960s, Koichi's father, Nobuo, was one of the first to turn a common fast food into refined cuisine, milling top-quality buckwheat on the premises and paying keen attention to design and décor. Tokyo's middle class couldn't get enough of it.
Koichi, at the time a headstrong, independent young man, had no intention of being part the family's noodle business. He moved to California to study, and later took a job as a management consultant. He was living the American dream. "But all the time, I had this nagging feeling," he recalls. "Then one day, my father came to visit."
Nobuo had an idea. It was the heady era of the bubble economy. Mitsubishi had just bought the Rockefeller Center. Anything seemed possible. Nobuo wanted to open a restaurant for the planeloads of Japanese businessmen doing deals in New York. And he wanted Koichi to run it.
"He was smart," says his son. "He always wanted me to be part of the family business, but he knew I had to do it my own way."
Kobari ran Honmura-an New York for 16 years, using buckwheat flour from the Japanese countryside and chefs sent on rotation from Tokyo. The decision to close was an emotional one. Koichi's father had passed away and it was time to return home.
In Tokyo, he left his sister to run the main restaurant in Ogikubo, while he took charge of the less-famous Roppongi branch. The same designer he had used in New York soon replaced its traditional fixtures and fittings with a modern interior. His Japanese chef from SoHo came too.
Today the soba noodles are still made to the Kobari family recipe, while contemporary side dishes and seasonal specials – grilled pork and apples with spring onion miso sauce, for example, or tender Hokkaido squid with ginger – add a sense of culinary adventure still rare on most soba menus.
"It has been six years, but we still have a few parties from New York every night," says Kobari, visibly moved by his customers' loyalty. "It's flattering, it's overwhelming, it makes me remind myself every day to be thankful. And I think my father would be proud."
TIPS & RESERVATION INFO
Unusually for a soba restaurant, Honmura-an does accept reservations for lunch. From Roppongi Crossing, walk west in the direction of Shibuya. Take the first right, and it's half way down on the right. Closed on Mondays and some Tuesdays.
ACCESS DETAILS
---
DIRECTIONS
---