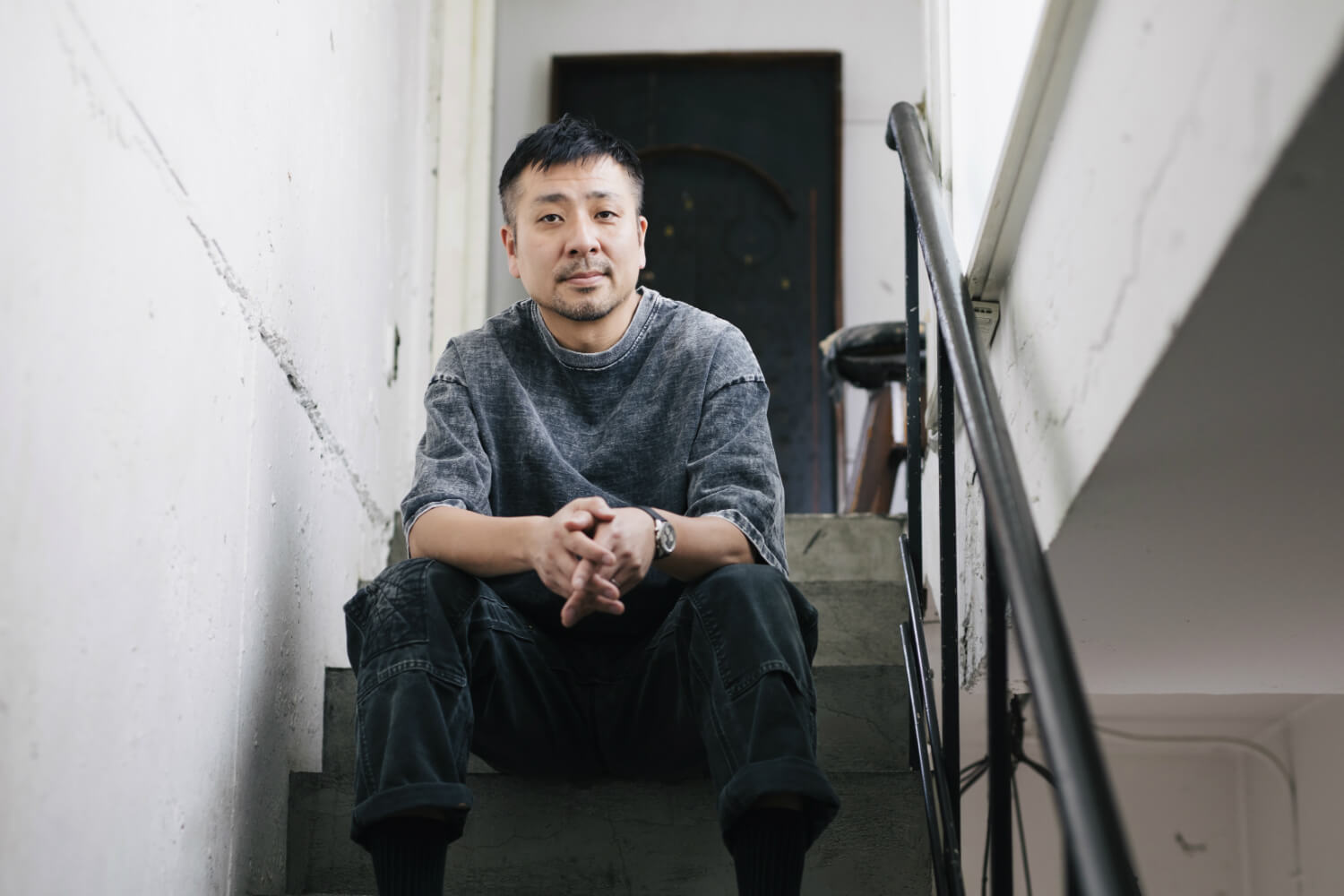 "My collections represent all of my feelings translated into a physical form. I think that gives them more originality."
---
Daisuke Obana

Designer
Mister Hollywood
Daisuke Obana never expected he would end up founding and helming one of Japan's most influential and successful menswear brands. In fact, he never even pictured himself as a fashion designer.
"Ever since I was young my dream had been to become a buyer for a vintage fashion store," he says. "I love vintage clothes and I thought that if I was going to work in that field the ultimate goal would be to become a buyer."
Obana started working in vintage as a student, rising to the rank of buyer and store manager just a few years later. Through numerous trips to the U.S. to scour flea markets and thrift stores, he developed a sharp eye and a gift for curating an eclectic yet design-conscious selection.
"I lived the life of a buyer for about six or seven years, but every time I went on a buying trip I found fewer and fewer good items. And when that happened I realised that even though I liked it, there may not be a future for me as a vintage buyer," Obana says. "But at that time there were a lot of things that were in terrible condition but had a good aura, or things that didn't hold any value to most people but were still cool. So I started to select and edit those, and to pick up and rework the things that were in bad shape. I thought it would be good if I could take things that already existed, do different things to them, and make them look stylish. And that was how the brand I have now started."
Obana began selling his first reworked vintage items, as well as a few original pieces, from a corner of the vintage shop where he worked in 1999. With no formal design training, he struck out on his own a year later with a shop in Harajuku called Mister Hollywood, and his brand N. Hoolywood—named after the neighbourhood where he once rented a house when he was making frequent trips to the U.S., but with an unconventional spelling—was officially launched in 2001.
The Harajuku store moved to its current location in 2004, taking over a house in the backstreets near Omotesando. Decorated with everything from an old wooden kitchen bench and refrigerator to carnival-style capsule toy vending machines and clown portraits, the store reflects Obana's own unique tastes.
The designer's background can often be gleaned from his collections, which may include everything from military influences to tailored suits to distressed sweatshirts in oversized silhouettes, always beautifully constructed with a keen attention to detail. There are also numerous collaborations with other brands, including Pendleton, Vans, Mountain Hardwear, Jerzees, and New Balance. But Obana says he mostly draws inspiration from within, interpreting his reactions to a particular place, experience, or cultural aspect.
"You can get any kind of information you want via social media, so I think it's more interesting to make clothes that are a mix of all the things I feel when seeing things with my own eyes," he says. "My collections represent all of my feelings translated into a physical form. I think that gives them more originality."
While this abstract way of designing is unconventional and time-consuming, Obana says he does it to save his collections from being boring or predictable.
"I think maybe I'm thinking more like a designer these days," he muses.
TIPS & RESERVATION INFO
Mister Hollywood is located at the end of a small street behind Omotesando Hills—look for the yellow trash bin with an arrow pointing you in the right direction. If you're looking to caffeinate, Koffee Mameya is just a short walk away and serves some of Tokyo's best cups of coffee. Fashion lovers will also want to check out men's brand Visvim and women's brand Toga, both in the area. All of these places are featured on PMP.
ACCESS DETAILS
4-13-16 Jingumae, Shibuya-ku
---
DIRECTIONS
---