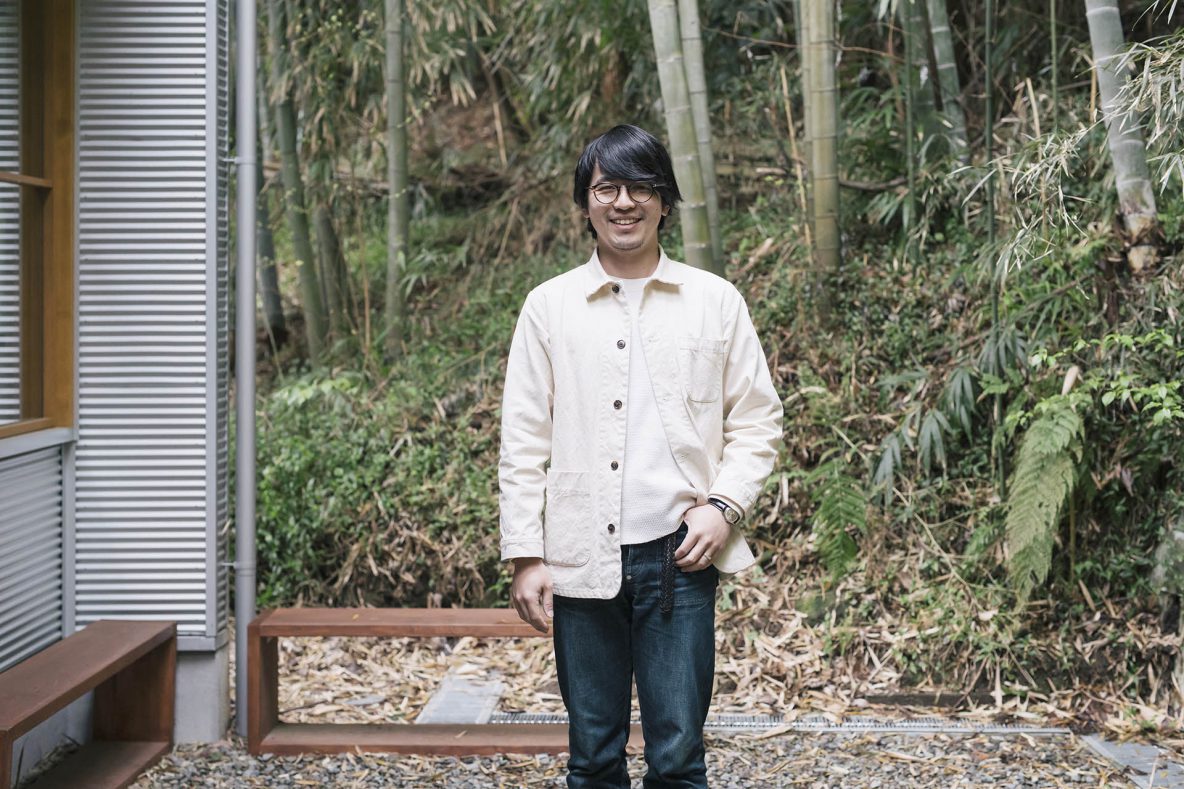 "Koji is a lifestyle, and I want this space to reflect that."
---
Hiroshi Terasaka

Koji connoisseur
Sawvih
Of all the things to be passionate about, mold that grows on rice may seem a strange one. But without koji, the specific type of mold that is used in the fermentation of miso, soy sauce, sake and shochu, Japanese cooking would be unimaginable. And because of this, Hiroshi Terasaka is absolutely smitten with this humble fungus, and his passion is infectious.
While bringing out samples of koji, Terasaka explains the seemingly endless culinary possibilities of this under-celebrated ingredient. It is what gives miso and soy sauce their distinct umami flavour, and yet its powers are not limited to savoury foods.
"Most Japanese people have a vague idea of what it is, but I wanted to make a place where you can really experience and taste the wonders of koji. And since Kamakura didn't have a koji shop or cafe before we opened, this seemed like the perfect place to start," Terasaka says.
Born in Fukui prefecture, Terasaka and his siblings are the fourth generation of a family of koji makers. They are perhaps the only koji manufacturer left in Japan that grows their own rice used for the production of the koji, which lives off the starch in steamed rice.
After a stint living in Canada, Terasaka spent two years learning the ins and outs of the family business. Once confident in his knowledge of koji and its production, he decided that he wanted to spread appreciation for koji in another region of Japan.
"I was involved in opening a casual Japanese restaurant in Toronto and I really enjoyed it, so I wanted to try my hand at opening my own business," he says.
Sitting at the very end of a narrow footpath in an area that is removed from the crowds around Kamakura station and its famous temples, Sawvih is surrounded on two sides by a bamboo grove, giving it a natural serenity. Terasaka commissioned an architect to design a structure that would accommodate a shop and cafe on the ground floor, and living space for him and his family upstairs. The result is a modern, minimalist home and retail space with clean lines and lots of natural wood and light.
Entering through the front door of Sawvih, customers find themselves in a small shop space, where Terasaka sells canvas clothing, selvage denim jeans, and work boots, many of which are his own original creations made by top producers across Japan. "Farmers and koji makers need to wear durable work clothes," he says. "But I wanted to make work clothes that still look stylish."
Just a few steps through the small garden and outdoor seating area is the door to the cafe space at the back: a simple but welcoming room with a single wooden table surrounded by hexagonal stools. Here, Terasaka serves koji ginger ale and lattes, as well as koji sweets made by his brother in Fukui. These might include soy tiramisu, brownies or frozen yogurt. Terasaka also conducts koji workshops in the space on an almost daily basis.
"For me, koji is a lifestyle, and I want this space to reflect that," Terasaka says.
TIPS & RESERVATION INFO
Sawvih is not easy to find and can't be reached by car. The best way to get there is to take a taxi to Alpha Betti Cafe (use the taxi card on this page), then cross the bridge over the river. Turn left after the bridge and then right at the blue house, and follow the path to the end. Terasaka speaks English and is eager to share his knowledge of koji with visitors. For a more in-depth experience, contact him to book a workshop.
ACCESS DETAILS
5-6-1 Jomyoji, Kamakura
---
DIRECTIONS
---