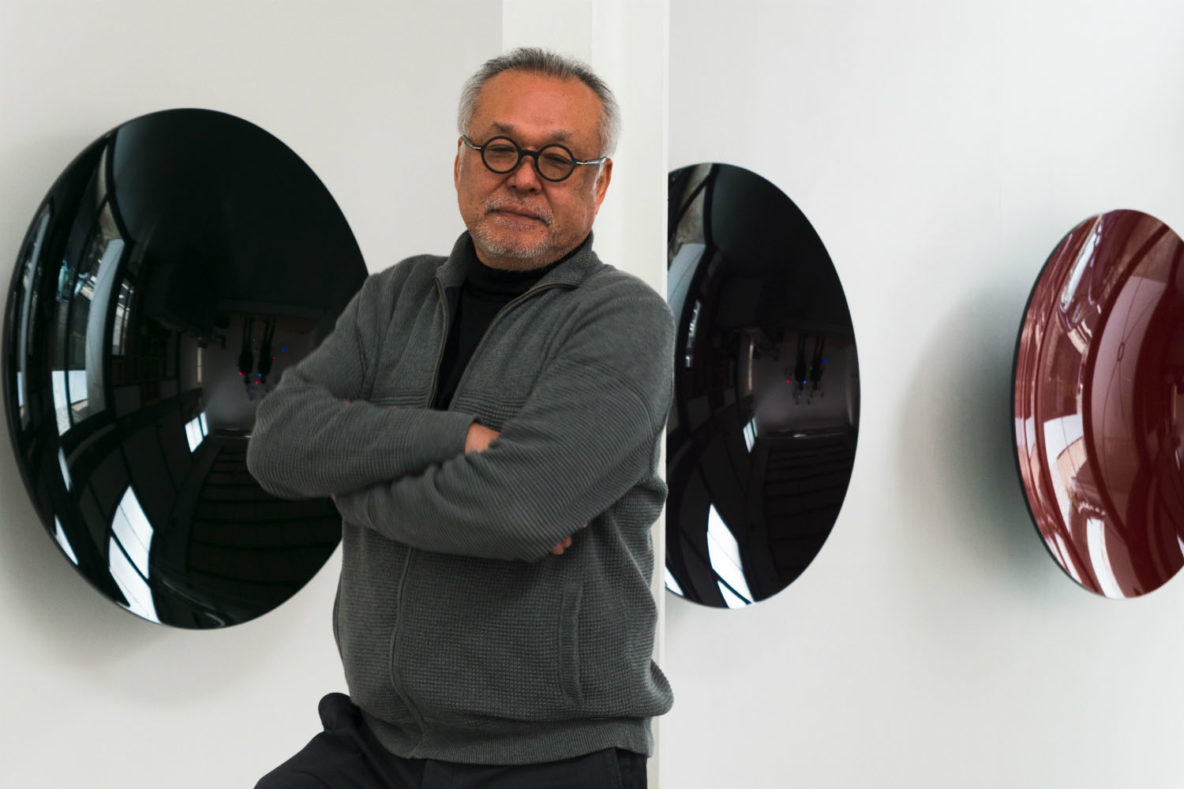 "For a long time, Japanese artists wanted to express or explain Japan through their work – to ask questions about our identity."
---
Masami Shiraishi

Director
SCAI the Bathhouse
One of Tokyo's foremost galleries for contemporary Japanese artists, SCAI The Bathhouse has, as its name suggests, remarkable premises. "It turns out a disused bathhouse makes an ideal art gallery," says director Masami Shiraishi. "It has natural light, high ceilings, and plenty of the 'air' that showing contemporary art requires."
Until the nation's economic modernisation following World War II, every district shared a bathhouse where neighbours would wash, in the Japanese manner, first scrubbing themselves clean before jumping into a communal tub to soak and share news and gossip.
But though in recent decades, Tokyo's bathhouses have become largely demolished, and in 1993 the charming one found in Yanaka, a quiet corner of old Tokyo, was saved and repurposed as a gallery. "Since the younger generation of Japanese contemporary artists such as Takashi Murakami came to the fore, Japan is on the world art map," says Shiraishi, a former deputy director of the Museum of Contemporary Art Tokyo, and founder of what's now known as Art Fair Tokyo. "It has been a big change."
Murakami is one of a number of big names on Shiraishi's roster, alongside Anish Kapoor and Julian Opie. But one of the biggest challenges for contemporary art gallerists like Shiraishi is how small the domestic art market has become. "People now are very interested in Japan and are looking for good Japanese art. But so many of our most talented artists leave our shores. They become accepted by the international art world, and don't come back."
Fortunate, then, that the gallery is located near the prestigious Tokyo National University of Fine Arts and Music, and is a short walk from the museums of Ueno Park. With it the founder hoped to create more than just an exhibition space – he envisioned the sort of place that is common overseas but rare in Japan: a platform for supporting the top contemporary artists.
And so today SCAI The Bathhouse represents internationally recognised talent, including the Japan-based Korean painter and sculptor Lee Ufan, glass bead installation artist Kohei Nawa, and the young multimedia artist Daisuke Ohba. Shiraishi says Nawa is one of his most successful discoveries. "He's very contemporary because his work reflects social and technological trends of our time," he explains. "For a long time, Japanese artists wanted to express or explain Japan through their work – to ask questions about our identity. Nawa's thinking is very international, but is still unique."
While the gallerist chides the Japanese government for not providing adequate support to Japanese contemporary artists, he hopes SCAI The Bathhouse can help in its own way. "This neighbourhood bathhouse was a place where people in the community could not only take a bath but also gather, talk and find out what was happening around them," says Shiraishi. "Its history is appropriate to its new identity. I think SCAI has the same purpose today."
TIPS & RESERVATION INFO
The gallery closes between exhibitions, so be sure to call ahead to check the schedule before heading over. The nearby area of Yanaka is a quaint corner of old Tokyo that's worth exploring as an appealing add-on to a visit to SCAI.
ACCESS DETAILS
6-1-23 Yanaka, Taito-ku
---
DIRECTIONS
---