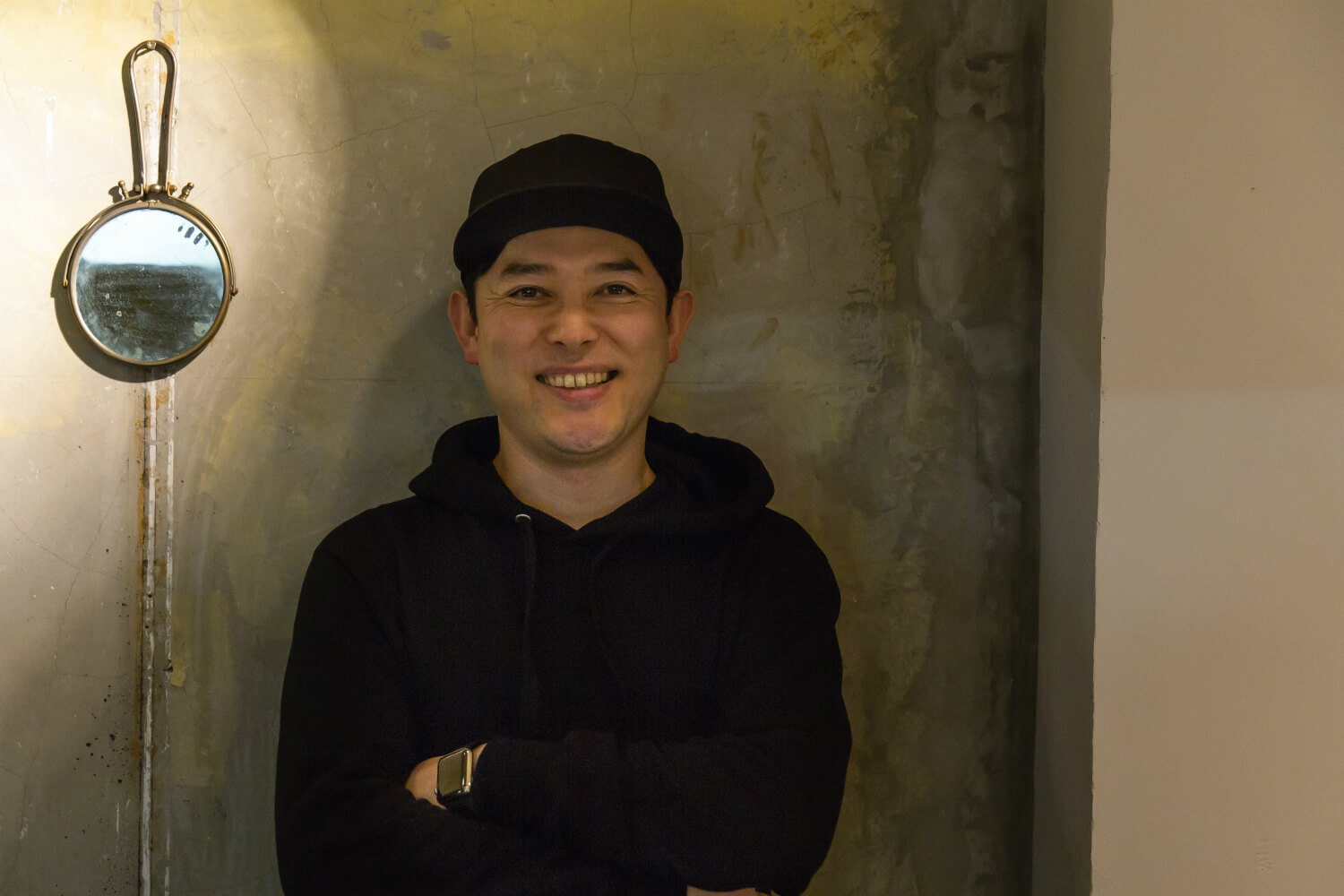 "My philosophy is to take things like artworks or everyday items and interpret them into jewellery. I have no interest in just doing jewellery as a business."
---
Shun Okubo

Jewellery designer
Shun Okubo
On a small street in Nakameguro populated by trendy shops and cafes, one store stands out: under a neon "S" logo are a set of imposing, floor-to-ceiling glass double doors that open at an angle.
"The doors were order made and are easily the most expensive thing about the shop," says Shun Okubo, who sells his eponymous line of jewellery here.
They also allude to the designer's undeniable creative sense, which extends not only to his products, but to the raw concrete walls, custom black wood display cases with clean geometric lines, and eclectic mix of art portraying things like French cafe scenes or a quote by Louise Bourgeois.
It is art, in fact, that inspired many of Okubo's early designs. Originally following the path toward a career as a fashion designer, Okubo lived in Paris for some years, where he would often visit Constantin Brancusi's studio at the Centre Pompidou.
"My initial approach to jewellery design was to make things like these abstract cultures, but on a scale that fit the body," he says.
After returning to his native Tokyo and realising that his timing was off if he wanted to produce a fashion collection for the upcoming season, Okubo stumbled into jewellery.
"I didn't want to just do nothing, and an acquaintance of mine was a jewellery maker, so I told him that I wanted to do something with my hands, and I asked him if he would make jewellery for me that I designed," Okubo says.
This was the birth of the brand, which has now been operating for over a decade. In the early years, Okubo always thought he would eventually get back into fashion, but now those ambitions have waned, at least when it comes to launching a full-fledged fashion brand. And while he studied accessory design at fashion school, he acknowledges that his entry into the field was an unconventional one.
"I wasn't that familiar with accessories. It's complex work, and even though I was selling jewellery, I still felt that I didn't have very much experience with jewellery design, and I wanted to deepen that," the designer says. "My philosophy is to take things like artworks or everyday items and interpret them into jewellery. I have no interest in just doing jewellery as a business."
But Okubo's initial inexperience also worked to his advantage, as his mind was more open to try unusual production methods or material combinations. Many of his pieces use mixed mediums, like yellow gold with black rhodium, platinum with rose gold, or pearls with wood.
"The world changes through different colour combinations," he says. "When I was a child I really hated the colour brown, but then once I saw a fashion brand combine brown with blue, and it was really beautiful. I had never used brown, but after that I started to incorporate it. With materials as well, you can take a material that looks old or worn out and by combining it with something else you can make something wonderful."
TIPS & RESERVATION INFO
Open 12 to 8 p.m., closed Mondays and Tuesdays. Nakameguro is a haven of cool shops and casual cafes, and the Meguro River – particularly picturesque during cherry blossom season – makes it a lovely place for a stroll. Nearby stores featured in PMP include men's vintage specialist 6, menswear brand John Lawrence Sullivan, and stationery and travel accessory shop Traveler's Factory. Onibus pours delicious coffee with a community vibe, and Hatos Bar serves up authentic barbecue.
ACCESS DETAILS
1-8-28 Kamimeguro, Meguro-ku
---
DIRECTIONS
---