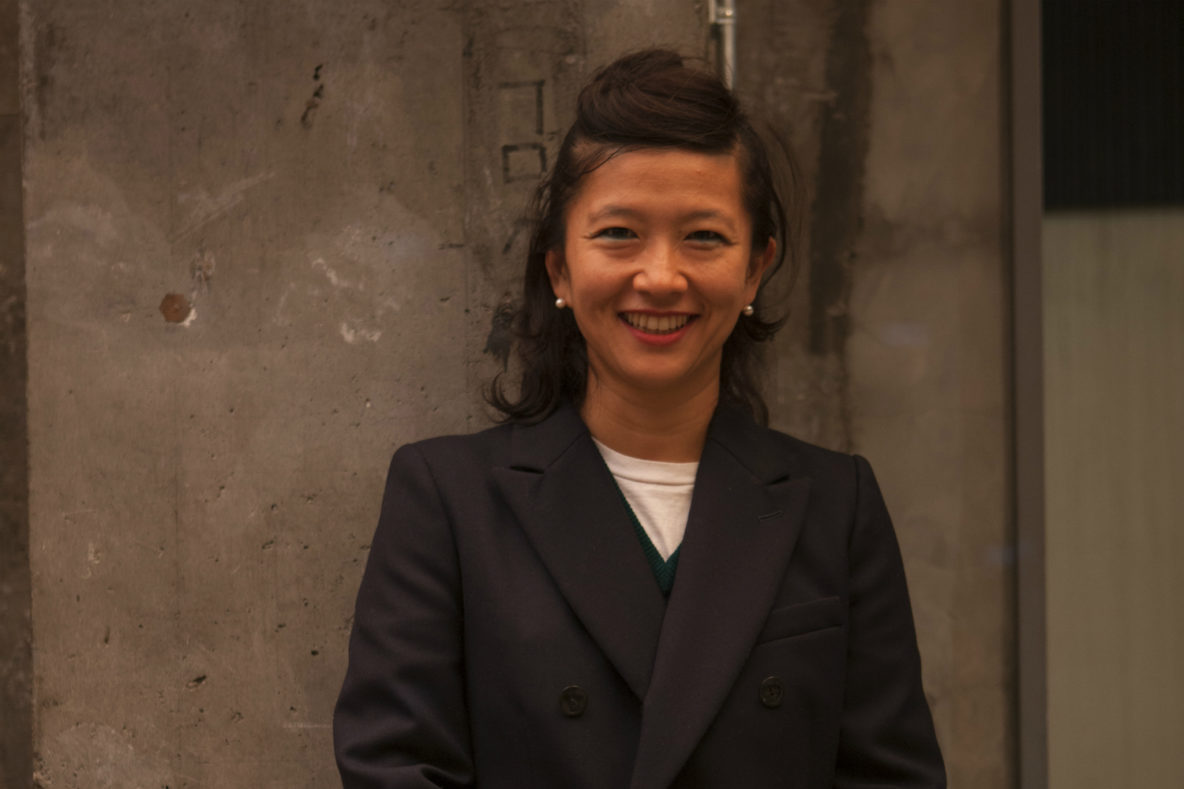 "I embrace femininity and how fashion makes women feel. I embrace that it gives us freedom."
---
Yasuko Furuta

Designer
Toga
Long before she became a high-profile name in the fashion industry, Yasuko Furuta was a stylist in a far more private arena: her own bedroom. For her primary school graduation ceremony, the budding talent chose to wear a tweed three-piece suit. It was a bold choice for a child, but one that garnered many compliments. "I was commended for having exceptional taste," she recalls. "I felt proud that I might have talent."
Now an established designer, Furuta tries to give all her customers a similar opportunity to find their own style. Her brand Toga, named for the garment of ancient Rome, does not limit itself to promoting and peddling its current collection. Instead, to give her customers maximum choice, Furuta invites them to browse an edited closet of Toga designs from previous seasons under the moniker 'Toga Archives'.
"We hoped our customers would enjoy putting things from different seasons together, that they'd get creative and establish their individual style," Furuta says. "I'm lucky because they naturally took a liking to this new way of shopping and dressing."
After graduating in 1994 from the prestigious ESMOD-ISEM fashion school in Paris, Furuta returned to Japan to design eye-catching costumes for celebrities on television. Her work needed to be bold and original. It was the perfect testing ground.
"The more I did that kind of work, the more I knew I wanted to become a contemporary designer, making complex designs that would be available to everyone," she says.
She launched Toga in 1997, and with its bold prints and silhouettes, the brand continues to have a glamorous, almost televisual appeal. Her looks are unashamedly edgy – moody, modern, sometimes slightly masculine – and with a confidence that makes them stand out among other Japanese womenswear designers.
Located on a quiet street in an often-forgotten corner of Harajuku (albeit less than a minute's walk from the main crossing), Toga's capacious store gives Furuta and her team space to have fun with and create different enclaves for each of the brand's sub-collections. "It's a kind of Toga souvenir shop," she says.
As well as the most recent collection and Toga Archives, there is also Toga Pulla, for day-to-day basics and shoes; Toga Virilus for menswear; and Toga Picta, Furuta's own line of one-off vintage remakes. A tent semi-permanently standing outside the store contains more vintage items handpicked by the designer.
"I adore vintage. Each piece is a discovery that can transport you somewhere new and exciting," says Furuta. "I only want to own things that I'll cherish."
She describes her creative process as something akin to a treasure hunt, "picking up clues," as she puts it, from the things she reads, touches, hears and smells. "I try to tie all those things together by thinking hard about why each thing excites me. Then I try to communicate that to other people."
As a Japanese woman who has also lived and found success overseas, a message that Furuta clearly communicates is that she wants her customers to know it's OK to be bold, confident and sexy. "Some people often confuse what I'm doing with avant-garde," she says. "I don't think that's really what Toga is about. I embrace femininity and how fashion makes women feel. I embrace that it gives us freedom."
TIPS & RESERVATION INFO
To hunt Toga down, first find the large building that houses the Zara store at the Harajuku end of Omotesando. You'll find it just behind it.
ACCESS DETAILS
---
DIRECTIONS
---