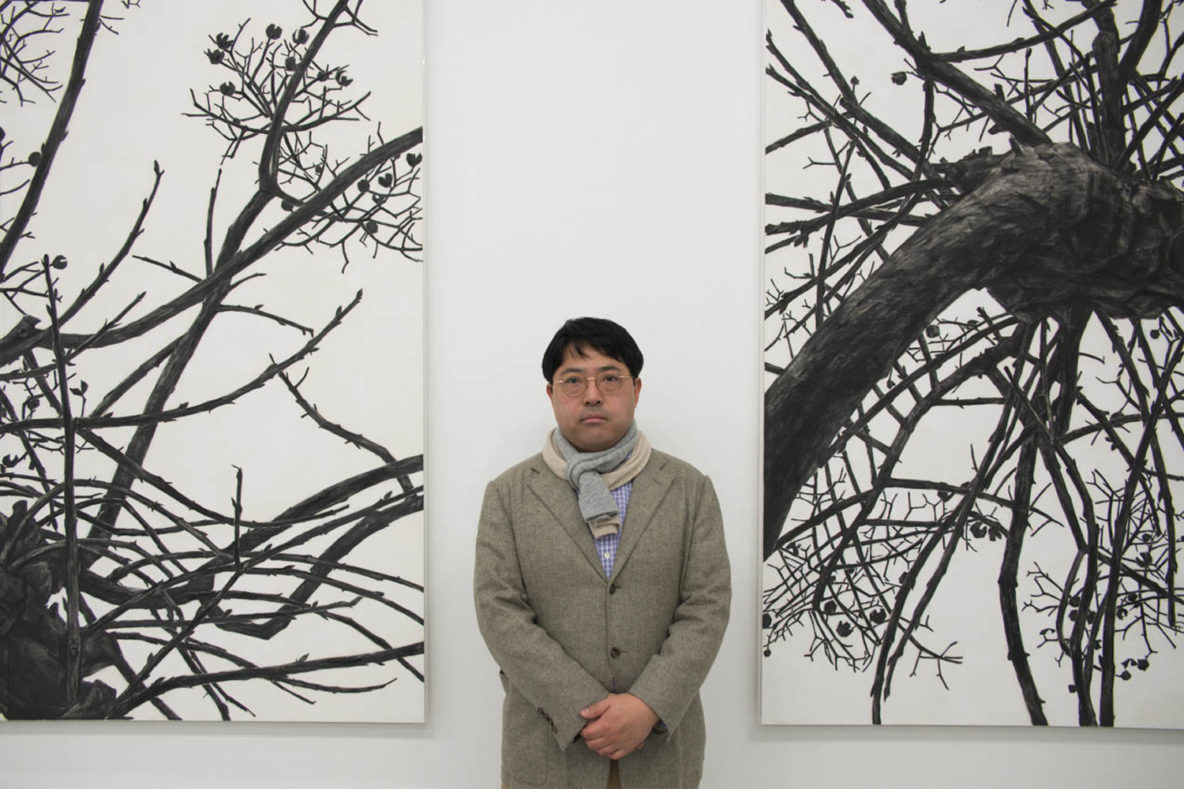 "We have a new generation of artists in Japan, all highly trained, and all with their own styles."
---
Tomio Koyama

Owner
Tomio Koyama Gallery
Tomio Koyama's passion for contemporary art began, like many great love affairs, in Venice. It was the 1990s, and the future gallery owner was attending his first Venice Biennale. Lost in the narrow, twisting lanes, he was hunting down a space showing works by the late conceptual artist Dennis Oppenheim. Two deer sculptures with flaming antlers were the clue he needed.
Deep inside the building, Koyama discovered a world he had never imagined. "It was filled with famous collectors and artists of all kinds, all mingling and drinking together," he says. "I could feel the power of art. I really wanted to make something like this. I knew the variety and creativity suited my personality."
Koyama was 33 when he opened his first Tokyo gallery in 1996 in the same place as the Sagacho Exhibit Space in Tokyo's Koto district. The 1927 red brick warehouse was once a rice market, and the first exhibition space for what became some of Japan's most influential contemporary galleries. At the time, Koyama was among a new generation of gallerists looking for alternative spaces and collectors beyond Ginza, once the heart of Japan's art scene.
"My gallery and my generation are very different from older Japanese art gallery owners," he says. "They were from inside Japanese society representing Japanese collections and bringing in historically big name foreign artists."
In contrast, Koyama says, he had to focus on international art fairs when he started because at that time there were no buyers in Japan who were interested in works by the young artists he was representing.
His big break came when he began showing two up-and-coming artists, now world famous, Takashi Murakami and Yoshitomo Nara. The former he represented in Japan from the mid-1990s to early 2000s; the latter remained with him for a remarkable 19 years. Buyers still ask him for 'the next Murakami' – someone Koyama has yet to find.
"Murakami's style was so unique in the '90s art scene – a genre all of its own. These days, we have a new generation of artists in Japan, all highly trained, and all with their own styles," says Koyama, who represents about 50 emerging and established contemporary painters and sculptors out of his gallery space in Roppongi.
Through Koyama Art Projects, Koyama and his team curate exhibits at other spaces outside of his own gallery. One of his goals through these projects is to develop a new ceramic market combining the skills and aesthetics of older generations with those of younger, contemporary potters, and introducing their works outside of Japan. "We have a huge variety of artists, artworks, and accumulated technical skill in Japan," he says. "These artists are ambassadors for our cultural spirit."
TIPS & RESERVATION INFO
In recent years the Roppongi area has emerged as one of Tokyo's centers for contemporary art galleries. There are two others (including Taka Ishii Gallery, featured on PMP) in Complex 665, as well as a few in the Piramide Building, located just around the corner. If gallery hopping makes you hungry, stop by Honmura-An, also on PMP, for soba noodles.
ACCESS DETAILS
---
DIRECTIONS
---